For networks with up to 2 APs, thecloud management service is free for life.
For networks with more than 2 APs, cloud management service is only USD 99/year for unlimited sites and devices.
Manage 1000's of devices for only USD 99/year!
Sign up or login now!
Overview:
Ultra low cost of operation
Bulk configuration and firmware management
Alerts and monitoring
Live device info and statistics
Safe and secure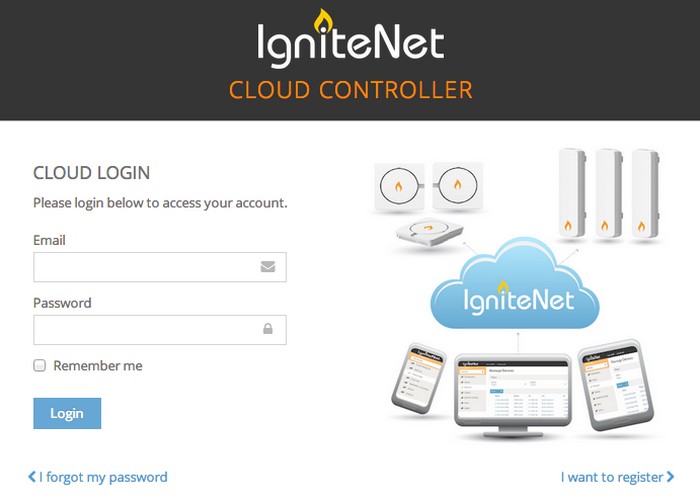 Easy device adoption

Plug in network cable to WAN port of device
Add device's serial number to your cloud account.
The device will do the rest!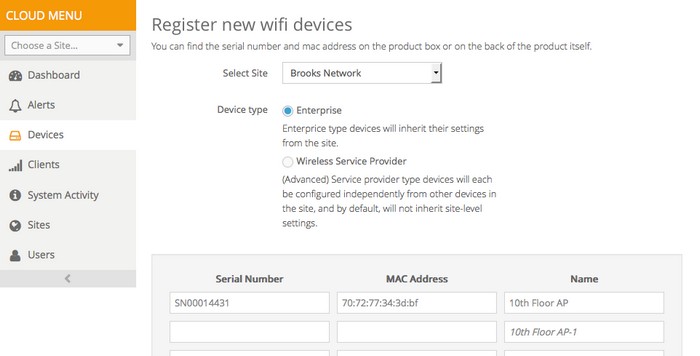 Multi-level Dashboards
Cloud-level (account) dashboard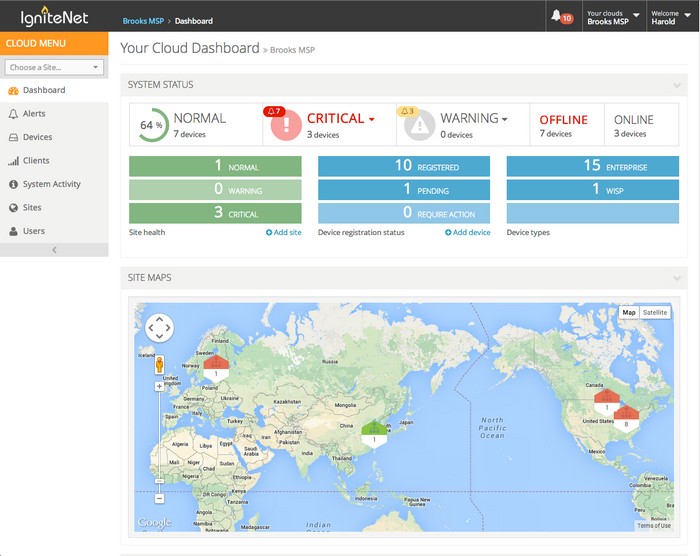 Or, drill down to site-level to view geographical and floor maps, as well as client data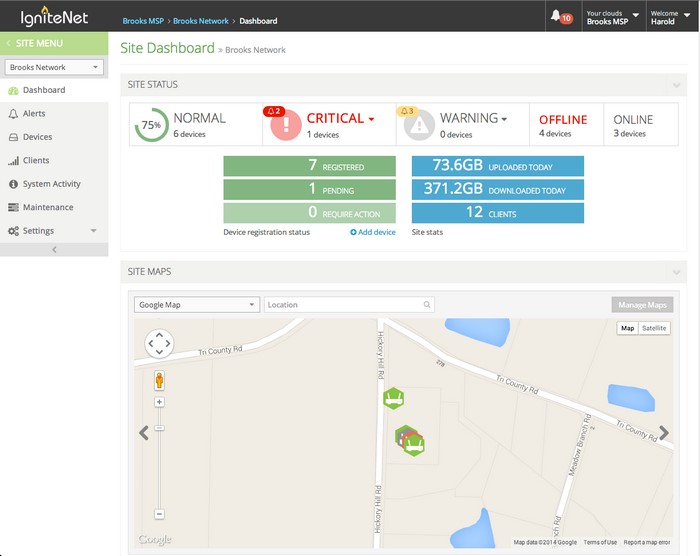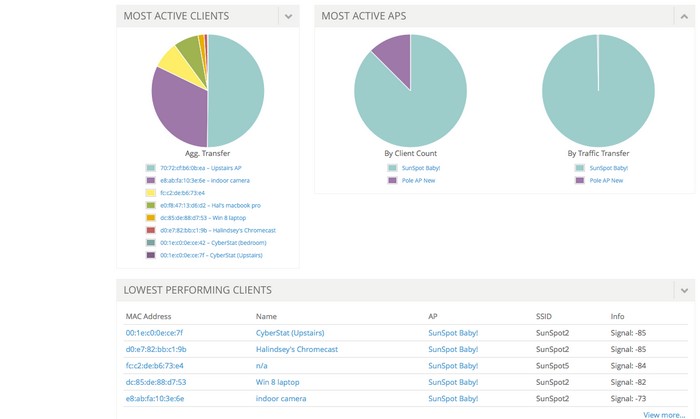 Live device stats
View your AP's system info, current throughput, and channel utilization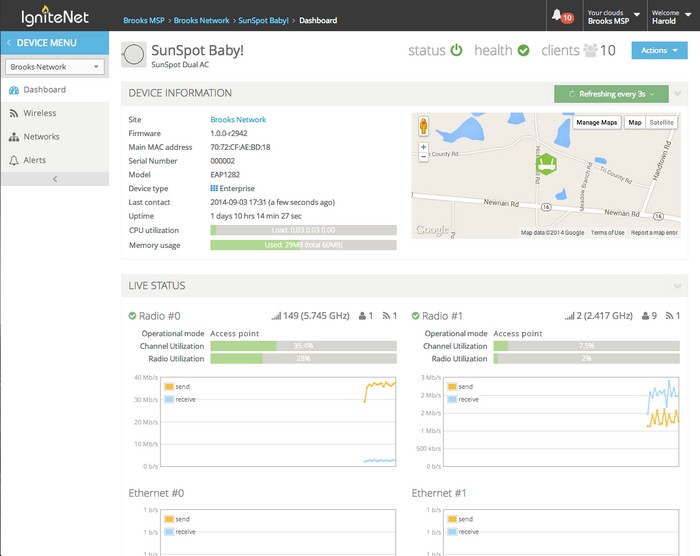 As well as active clients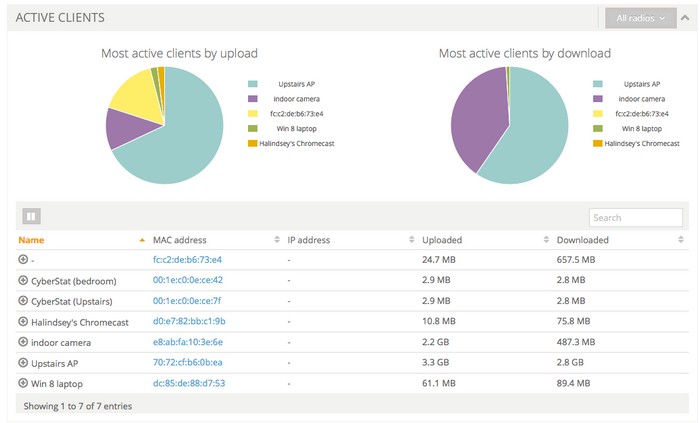 Historical, too!
Client count over time, throughput, & channel utilization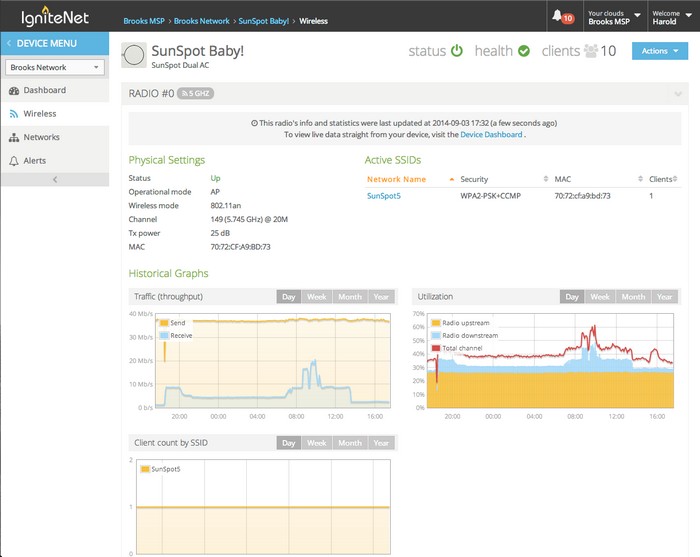 Maintenance
Schedule bulk firmware upgrades or monitor configuration change tasks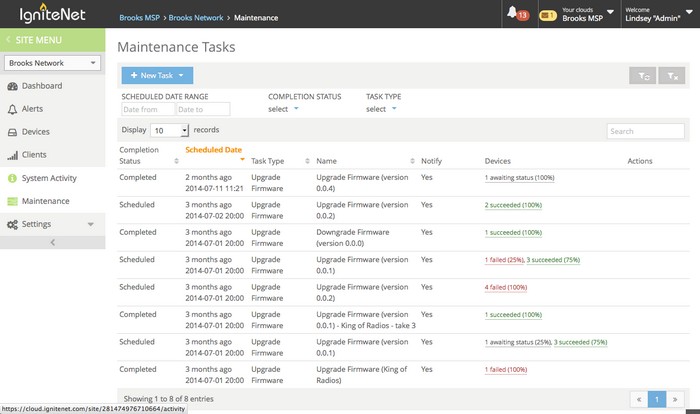 Client history
View client's connection history across a site or cloud!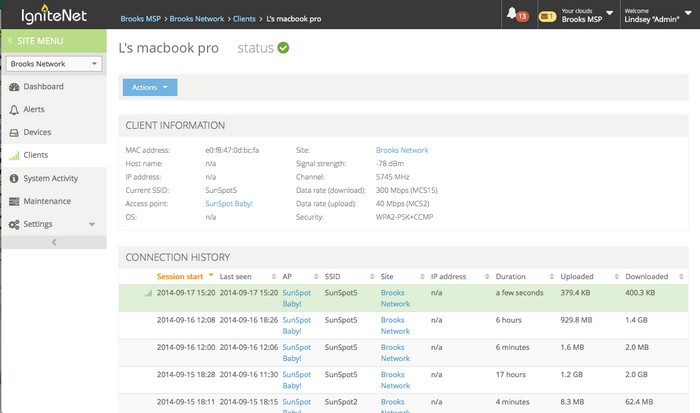 Alerting
Receive emails for alerts when something goes wrong in your network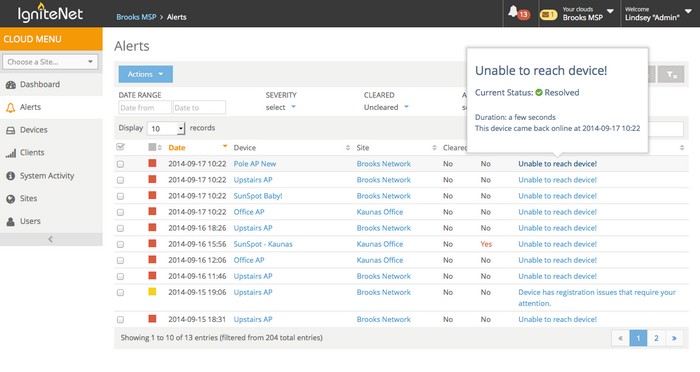 So, what else? Why the Ignite cloud?
Hidden costs of other solutions
Hardware
Time spent on server maintenance and upgrades
Hosting and bandwidth
Initial setup time and cost
Backup management
Power and cooling
Authorized user and security management
Failover/disaster recovery site and planning (not even possible with some solutions!)